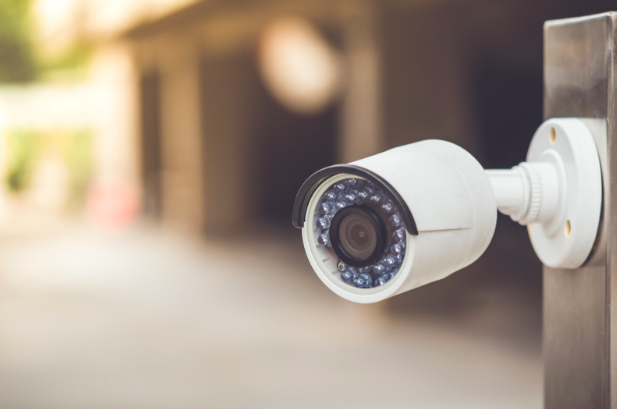 Security systems protect assets, property, and people from theft or harm, but many arena, warehouse, and RV park owners overlook exteriors as part of their security solution. Unfortunately, the great outdoors provide an ideal environment for burglars — especially under the cover of darkness. Even if you have fencing or gates to keep intruders out, they are no match for a dedicated crook with a plan.
That's why logistics companies and storage facilities must have physical barriers and security deterrents that guard against unauthorized access. Cameras do more than keep a watchful eye over your property, they send a message to intruders that your business takes security seriously. The moment you install a camera at your property, your belongings become much more secure. Read on to see the benefits of security systems for outdoor arenas, RV parks, and warehouses:
1. Deters Intruders
Put yourself in the shoes of a burglar for a moment: you know exactly what you intend to steal, how to find the loot, and what your time limit is to make it happen. But there's one problem — a camera is directly above the area you intend to invade. Unless you have an invisibility cloak on, there's no way to avoid making a special appearance on someone's security footage.
Even if a thief has a disguise, it's a massive risk to intrude any place equipped with a camera. Criminals may be sneaky, but they're not stupid (well, a good portion of them), and they know that today's security cameras capture video with greater clarity than ever before. A mask might not be enough to trick the watchful eye above, and is certainly not worth the risk.
2. Provides Evidence
As we mentioned, modern security cameras are more advanced than ever, and the footage they capture adds clarity to burglary incidents. When you can identify a thief's shoe brand, you know your evidence is worth presenting to a judge or insurance company.
As unfortunate as it might seem to a victim of theft, the responsibility lies on them to prove that an incident occurred, and who was responsible. Thankfully, security systems for RV Parks and other businesses with vulnerable property provide a wealth of evidence.
Having a security camera outside of your business is like hiring a security guard to watch over your belongings and vouch on your behalf.
3. Protects Packages
It's never been easier to have nearly any type of product delivered directly to your door. Most of us have enjoyed this convenience, and a good portion of us have been burned by it. About one third of Americans have had a package stolen from their doorstep. This figure may be so high because the crime seems relatively easy to execute — you don't need a crowbar to get to the front of someone's business. In fact, strangers are unlikely to bat an eye at someone picking up a package and walking casually to his or her car.
The fact that package thieves commit their crimes in such a nonchalant manner can work out in your favor. If you have a security camera that looms over your business entryway, you're sure to get a good look at person stealing your package.
4. Protects Property While You're Away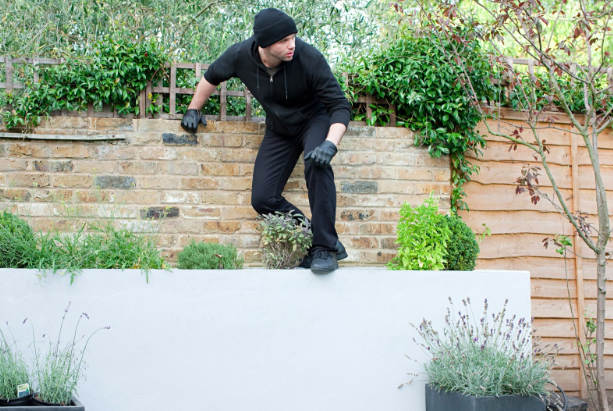 When you're away from work, it's normal to feel uneasy about the security of your belongings. Some criminals scout an area before they decide to commit a robbery. Their goal is to identify easy targets, and the bullseye is on your business when nobody is around for several days or weeks.
In the past, security cameras would only store camera footage for later viewing, but many modern security systems provide a live stream of footage that can be viewed from anywhere with an internet connection.
With this technology, checking in on the exterior of your facility is as easy as reaching into your pocket for a smartphone. Many security device manufacturers, such as Honeywell offer mobile applications that pair with their cameras. These types of features add relaxation and peace of mind to any extended work break.
5. Offers Lessons to be Learned
If you ever become the victim of a burglary outside your business, security cameras help you turn the event into a learning opportunity. Just like a football coach reviews video footage after game day, you can identify weak spots and areas for improvement when someone steals your property.
Many victims of burglary discover that their building exterior has dark areas that require extra lighting, or learn to conceal items left out in the open more effectively. This is especially true for large, open industrial settings where security systems for warehouses can save business owners thousands of dollars.
Learn More
Wondering how you can get the security cameras you need to protect your belongings? Our security experts are here to help you add a watchful eye to your property. Discover why choosing Westco as a security service provider is the advantage you need to protect your building's exterior.
Ready to move forward with an outdoor security plan? Contact our team to talk to someone who will listen to your unique security needs, and offer solutions that make sense for your business.