Westco installs smarter residential security systems. During our initial consultation, we'll listen to your specific needs and security requirements and guide you along the process to ensure your home is set up properly with the residential security cameras and system monitoring you need.
We will make sure we're recommending smart residential security systems and solutions, specifically tailored to your Minneapolis home. With over 20 years of security system design and installation experience, you can be confident that we understand your safety and security concerns, and we will provide the level of service that you deserve and expect.
Learn More About Home Security Systems
As the premier Minneapolis area residential security provider, we can fully customize a security solution to fit your specific needs. We offer traditional home security cameras; sensors; door and window sensors, motion detectors and glass-break detectors. Because we understand that security isn't the only threat to your home's safety, we can easily add environmental detectors that provide residential security system monitoring for smoke, carbon monoxide (CO), water and temperature.
Video surveillance has become an integral feature to a smart home security system. Our residential security system cameras for Minneapolis are high definition and have advanced analytics stored in the cloud along with 24/7 local recording. We can help design camera placement for optimal views and integration with other smart home features.
Door locks, thermostats and lighting control are additional automation devices that can be integrated into your residential security system controls for an overall smarter, more secure home. Learn more here.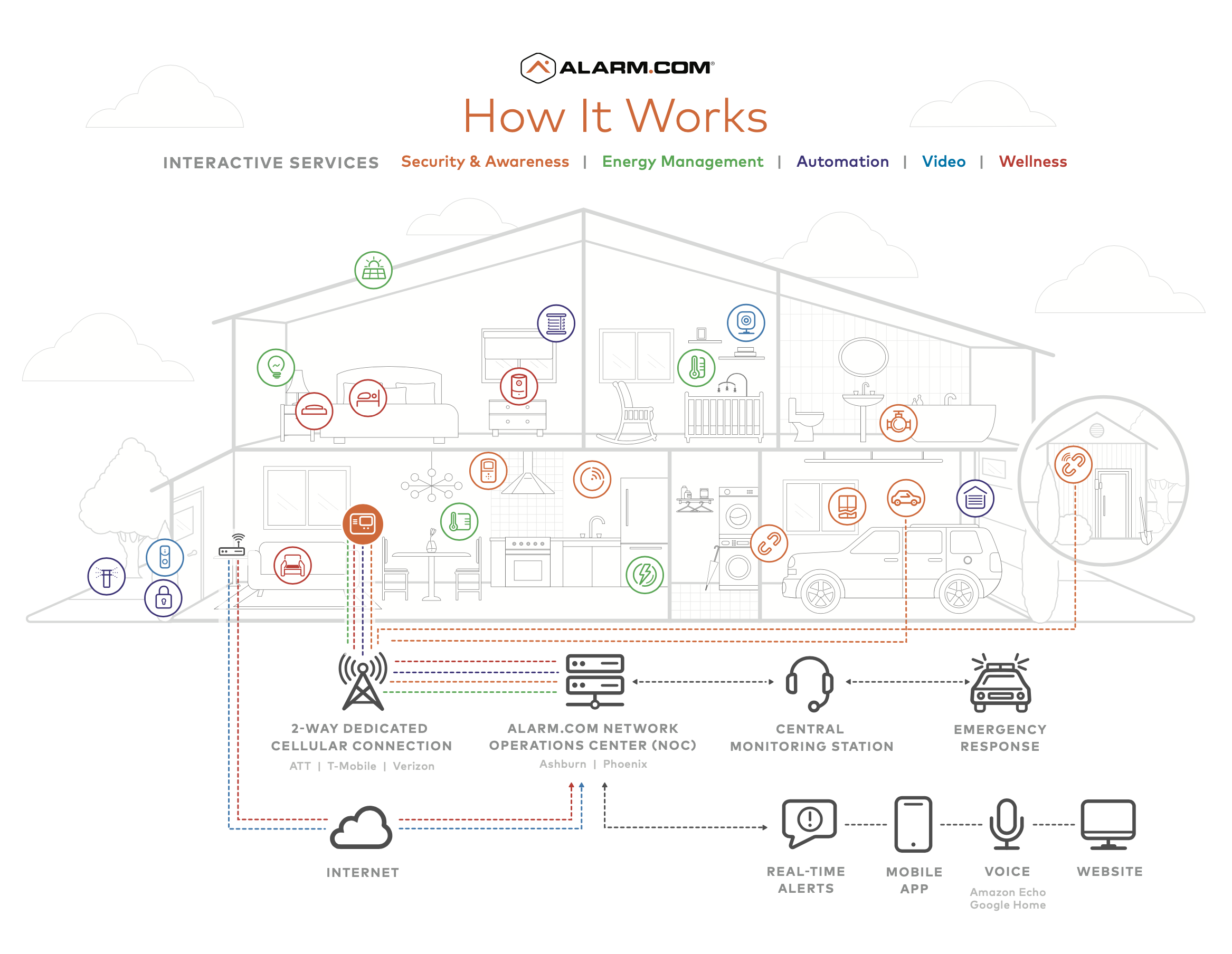 Minneapolis' Choice for Residential Security For Over 20 years
Westco is a local, second-generation, family-owned business with deep roots in the Twin Cities security industry. We pride ourselves on our family involvement: chances are, if and when you call in, you'll be speaking with a member of the founding family. We've partnered with a locally based, UL-listed, Five Diamond Monitoring Center, so all of our systems monitoring is done by local residents of the Twin Cities.
Westco's residential security systems are powered by alarm.com, the nation's top professional smart home security platform. Alarm.com can operate with many of the security hardware manufactures; DSC, Qolsys, Honeywell and 2GIG.
A Local Business With National Names